If you are spending money on Facebook Advertising test and experiment with different creative (continuously) to increase your ad campaign performance. Specifically, test your images and your copy. Create and test a series of Facebook ad mockups using Facebook Creative Hub. I am going to show you how in this step-by-step tutorial.
One of your top goals should be to increase ad click-through rates (CTR) to your website. A higher ad CTR will help you reach more people with (a fixed) budget. Higher ad CTR suggests you are reaching the correct audience. Facebook will think your ads are relevant and reward you with lower CPM and cost per click (CPC) rates. Marketing to the best audience should also increase your conversion rates.
What Are Facebook Ad Mockups?
Mockups are simply variations of ads that you build using Creative Hub.
The tool allows you to test different images, copy, and calls to action.
Ad mockups can be created for any type of Facebook or Instagram ad.
Deploy your Facebook ad mockups to any of your Facebook ad campaigns and ad sets.
Not too long ago this was not possible. In the past, you would have to post the same content/URL multiple times on your Facebook page using different images and copy. This wasn't ideal because it may annoy your followers. It was really not an efficient way to test new ads.
To maximize your advertising budget, increase ad CTR, decrease CPM/CPC, and increase conversions use Facebook ad mockups.
Facebook Ad Mockup Strategy
For every Facebook campaign and ad set that you launch test mockups immediately.
Post content to your Facebook page
Promote (boost) the content
Deploy 2-3 mockups to challenge your original post creative
Track each mockup using the Google Campaign URL Builder
Analyze performance and reduce to the top 2 (live) ads
Deploy more (challenger) mockups
Practice continuous optimization
Make this a continuous part of your Facebook advertising strategy and you will win!
15 Steps To Implementing Facebook Ad Mockups
Let's take a look at how you can create mockups and deploy them to your Facebook ad campaigns and ad sets.
1) Open Facebook Ads Manager in one browser tab. Open Creative Hub in another tab.

2) Click on Create Mockup. Select whichever type of ad mockup you would like to create.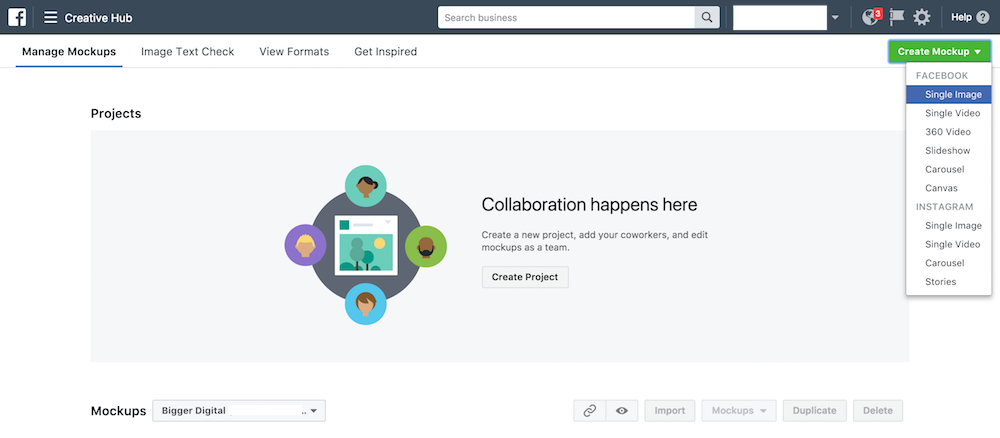 3) Type in your Page Name. Upload your Page Profile Picture. Type in your Ad Content Text. Upload an image. Enter a See More URL. Enter your Display Link. You can also customize a Headline and Description below the ad image if you like or just use what shows up. There are many options to customize this ad mockup.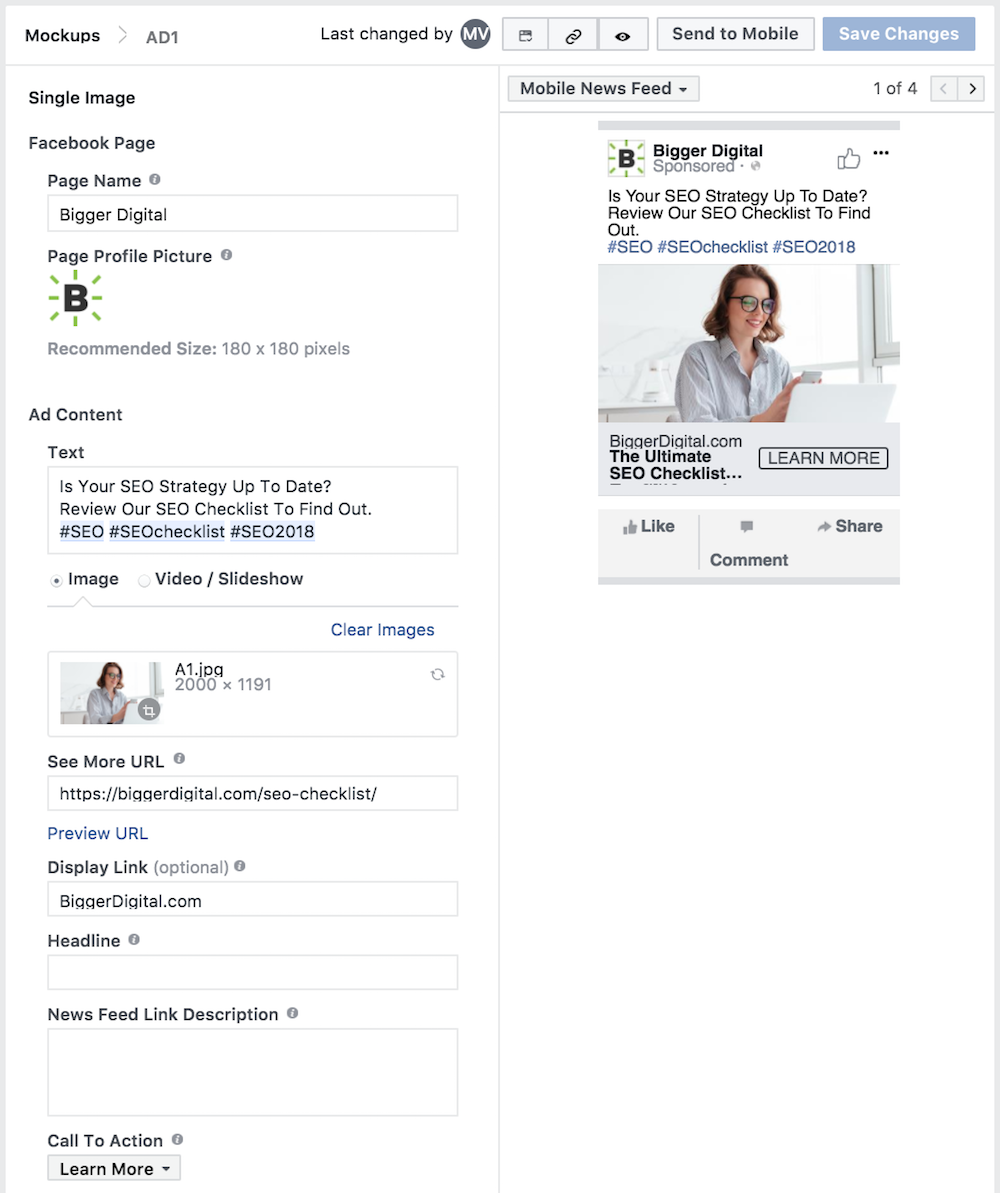 4) Here is a second mockup I created. I just changed the photo. Now, I can test what performs better.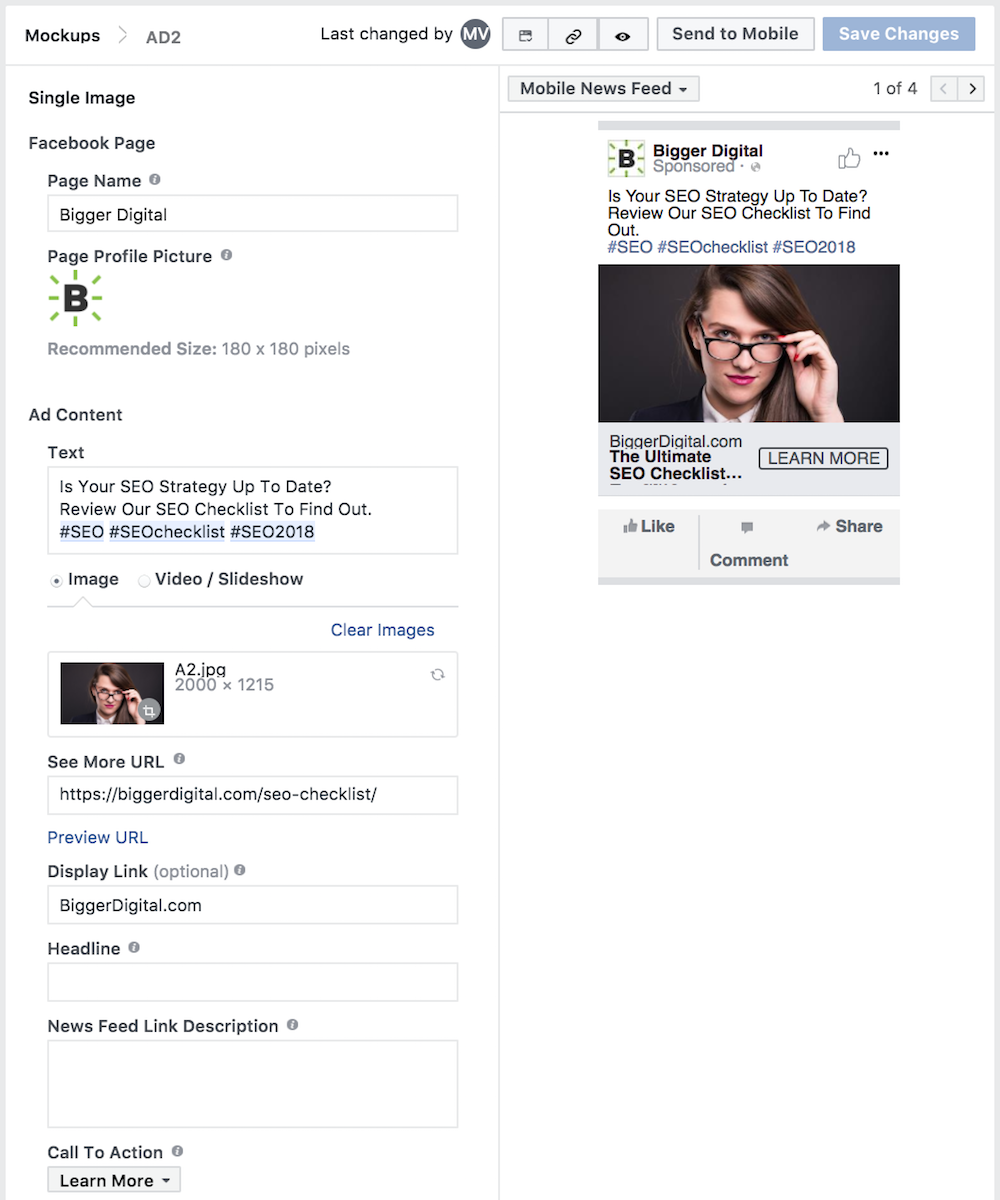 5) Next, import a mockup to Power Editor. Select a mockup and then click on Import.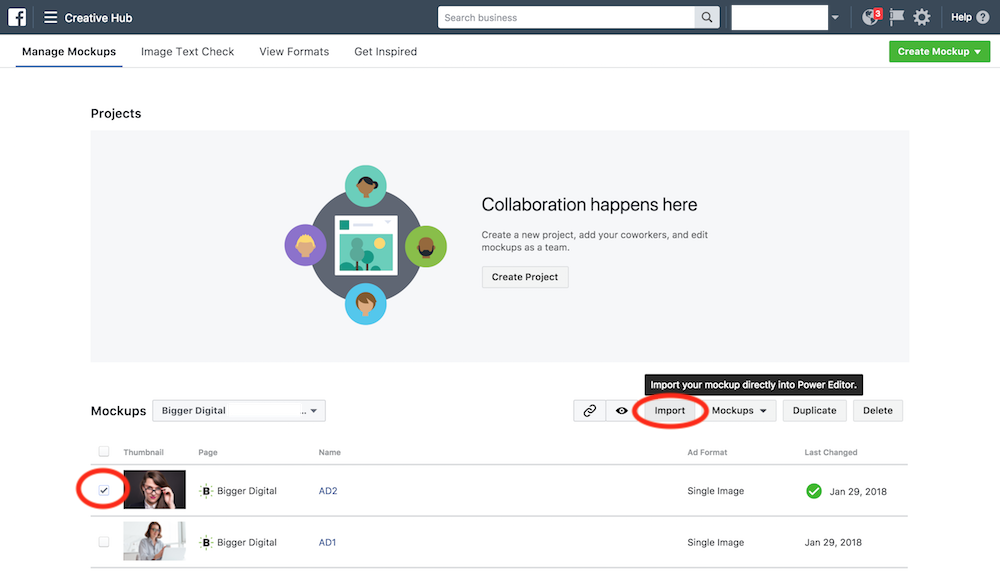 6) Select I understand. Then click Open in a new tab.
7) Next Select your Ad Account and click Import.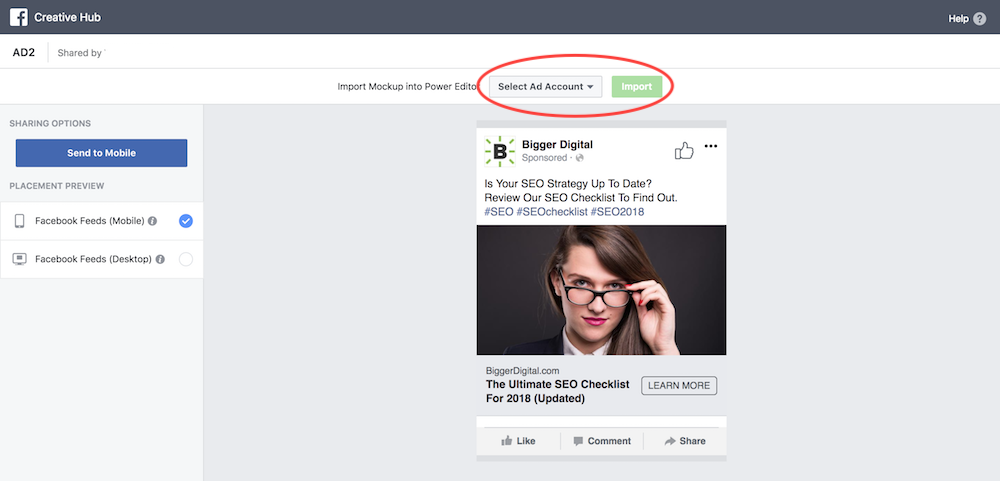 8) Open Power Editor.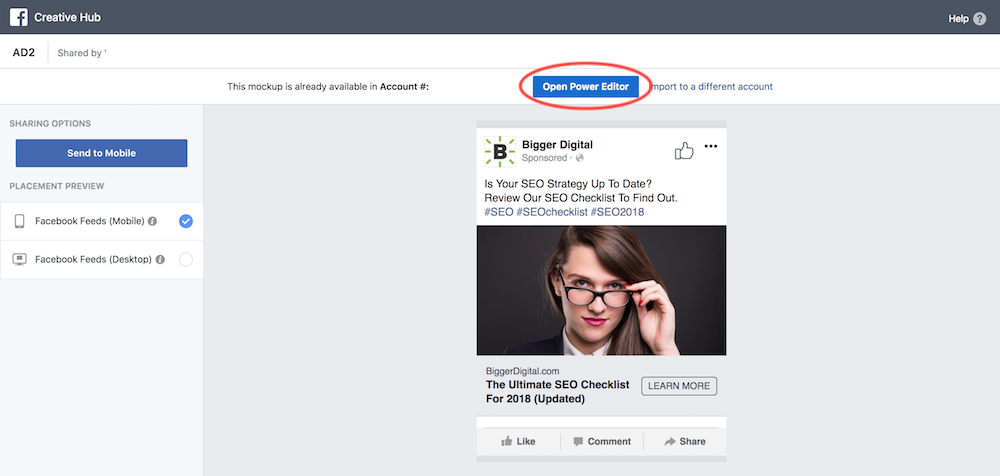 9) I will select Use Existing Campaign and then choose it.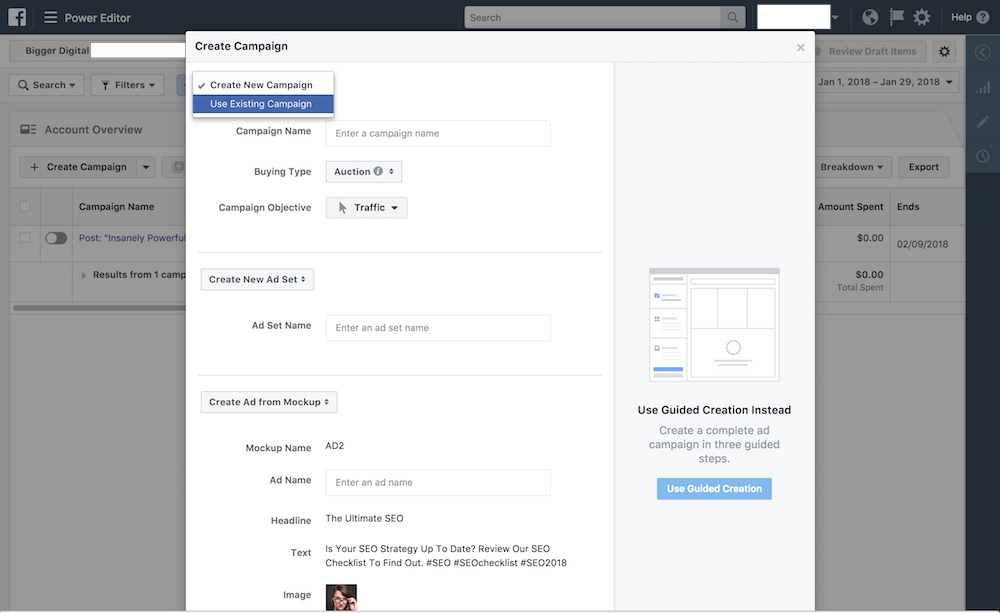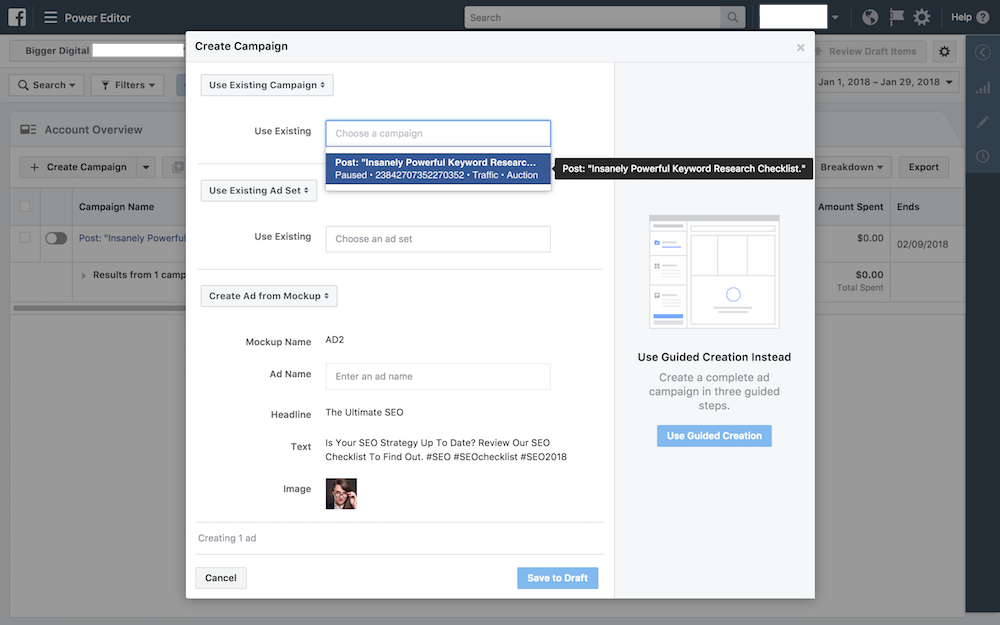 10) I will select Use Existing Ad Set and then choose it.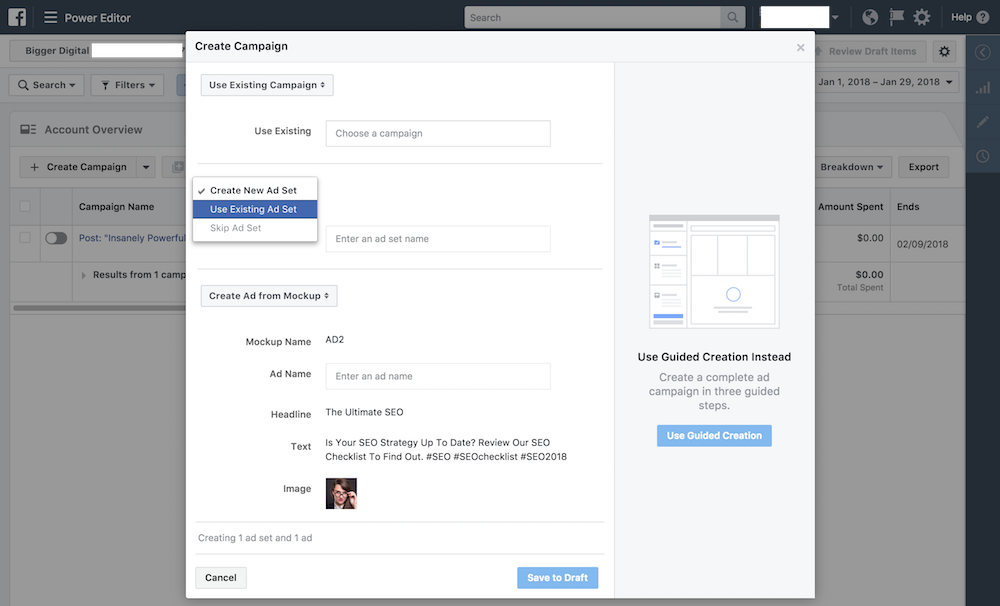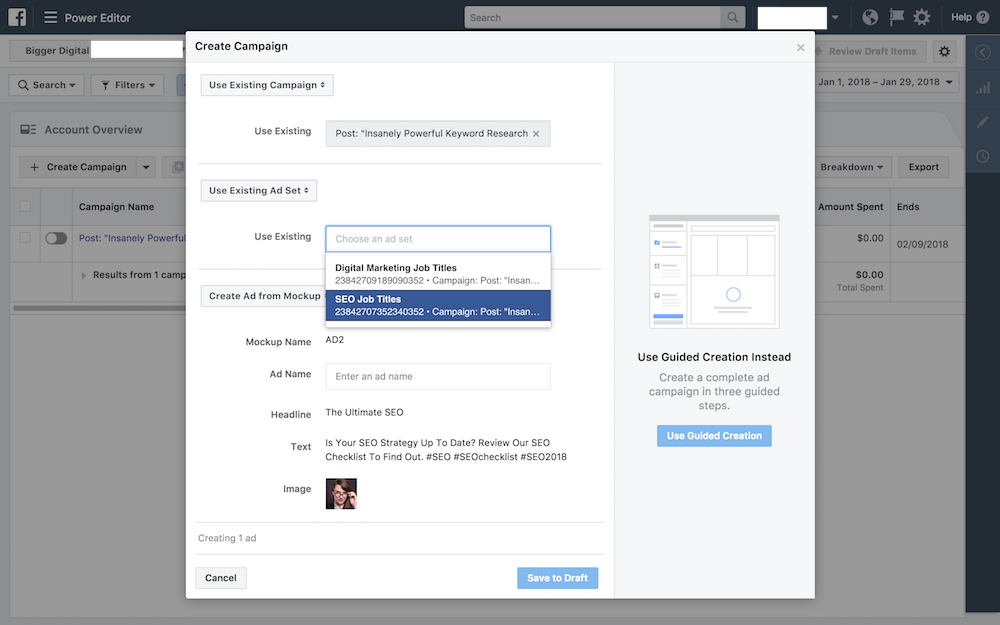 11) Enter an Ad Name. Then click Save to Draft.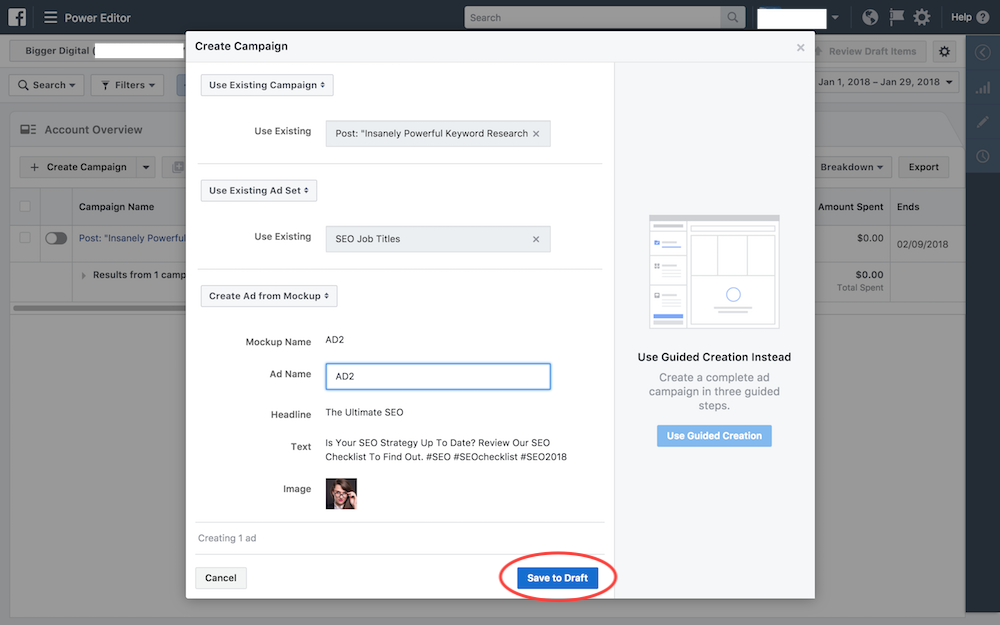 12) Double check the correct Facebook Page is showing.
13) Scroll down. Make any last minute changes to your Text or Headline. Paste in your URL Parameters for Tracking this new ad that you created. You can see that I added &utm_content=AD2 to track this ad. Finally, click Review Draft Items.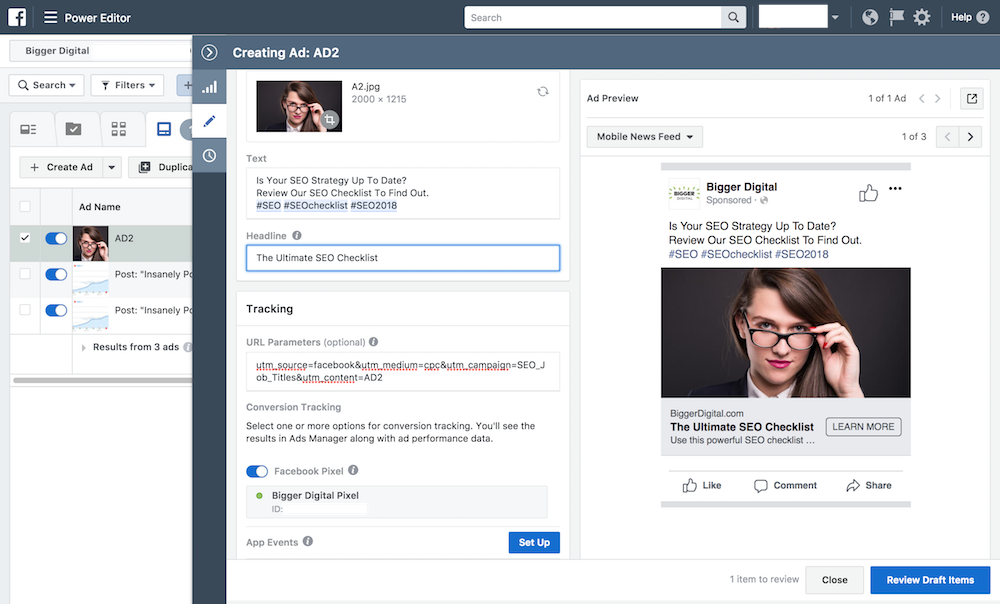 14) Click Confirm.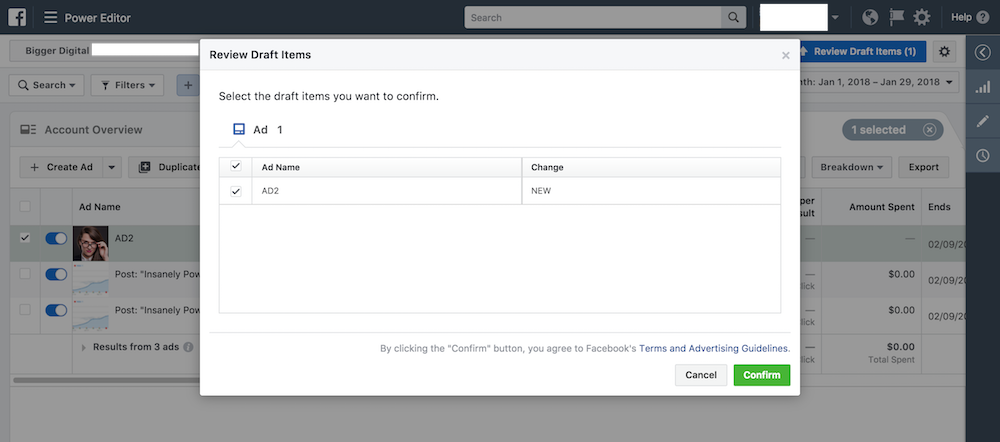 15) As you can see the new ad from the mockup is in my list of ads. You can see new ads here in Power Editor, or in Ads Manager.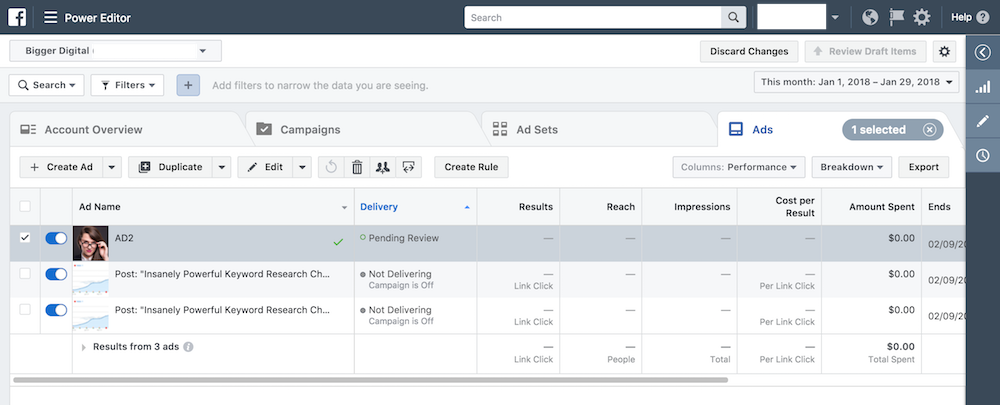 16) Repeat steps 5-15 if you would like to add more mockups to test out. They will show up in your list of ads just like you see below. Unless you have a massive budget, stick to testing 2-4 ads against each other. Pick one or two winners and then test more mockups. Continue to increase your ad CTR and decrease your CPC.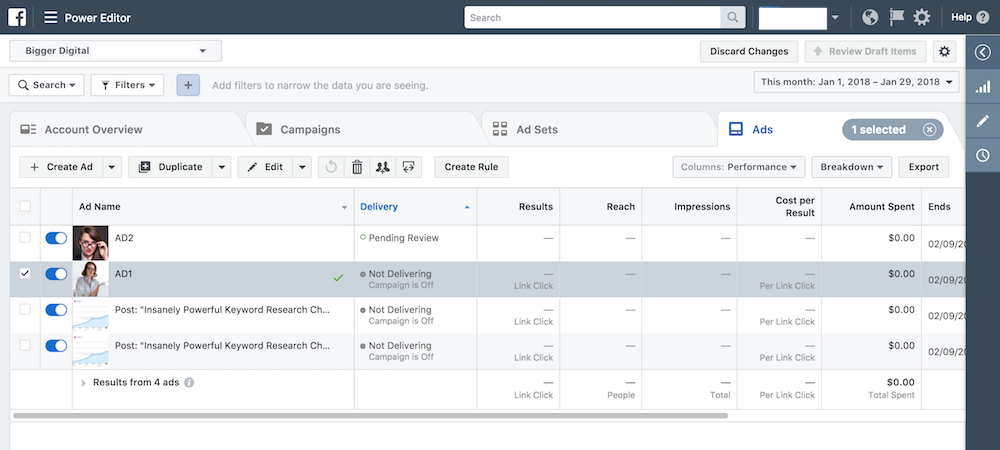 So that's it. Super easy.
I encourage you to use Facebook Creative Hub and mockups.
Aim to get your ad click-through rates over 3 percent and as high as 15 percent if you can. This is the ad CTR range that I typically see my best performance of CPM/CPC rates emerge.
Running experiment will help you get high click-through rates, lower CPM/CPC rates, and more traffic and conversions out of your advertising budget.
Don't let Facebook take your money so easily. Push back by optimizing your ad campaigns all the time.
Demand the best quality audience from what is available in the Facebook network.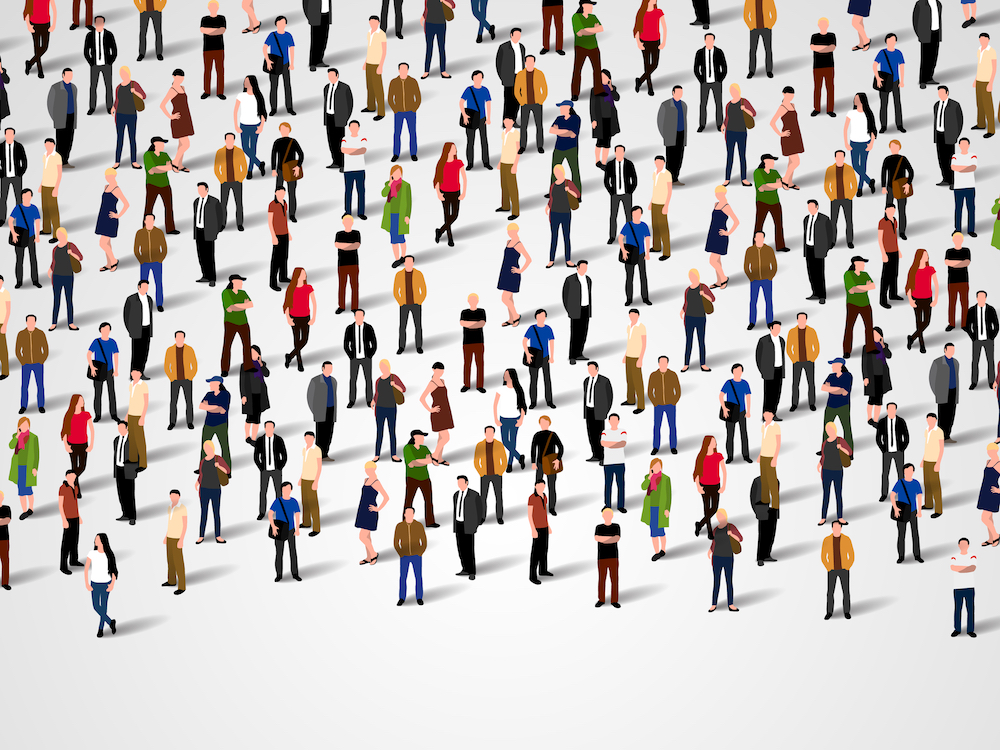 Did you like the simple instructions format of this Facebook ad mockups tutorial?
This post may contain affiliate links. Please read my disclosure for more info.